Friday, March 9, 2012
From previous posts, I'm sure it is assumed that I haven't been posting due to having a baby. The assumption would be correct. I have been too busy to knit, blog, or do just about any other regular activity. It's all totally worth it!
One day old in the blanket I knit:
One day old, first family photo: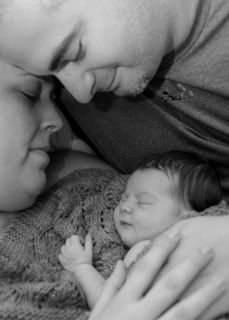 Ready for her first walk (do you think her mom's a knitter...ha ha!)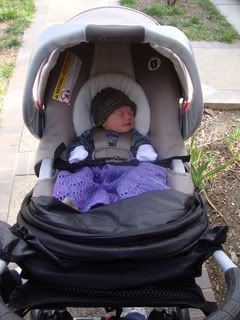 One month old:
Time is really flying and I love her more and more each day!
Posted by

Amanda
at 2:03 PM
1 comment: