For knitting. I didn't take the time to post before Christmas because I was doing A LOT of knitted gifts this year. These are the gifts I gave away:
For my niece who loves playing with pretend food lately: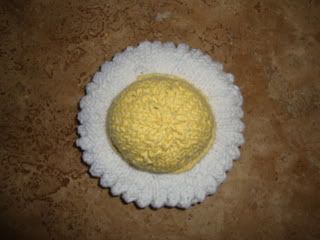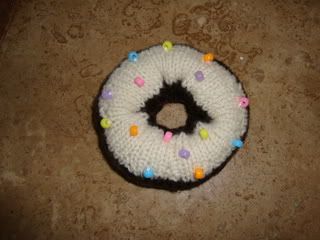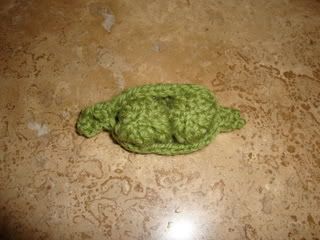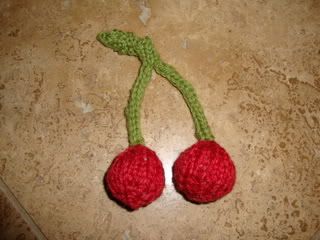 For my other niece, who is 7 months old: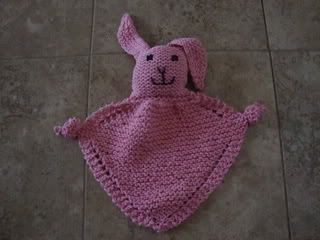 For my sister-in-law, who loves beanies and neon green: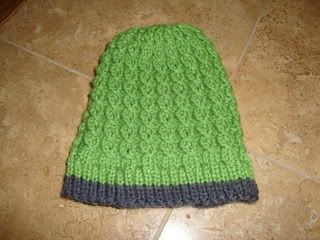 For DH's godmother: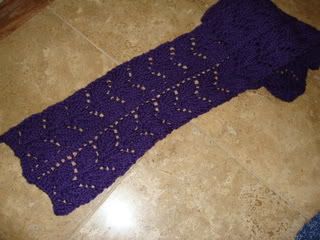 Peekaboo mittens for my mom: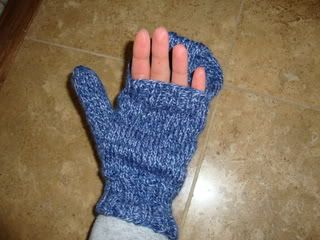 Another helmet liner for my uncle who rides his bike in Washington (rain or shine or snow!):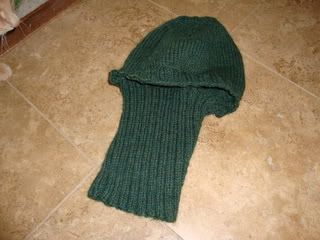 For DH because he requested a brown beanie: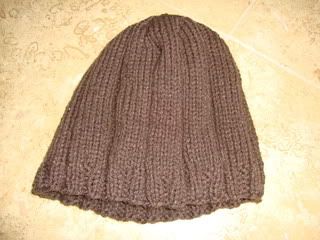 For my aunt who has been requested knitted socks if she happens to get a Secret Santa who knits (remembering I'm one of two knitters in the ENTIRE family):
Mittens for a cousin:
And a ponchette for my grandma: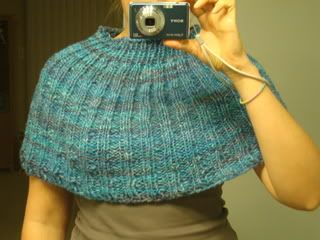 I still have a pair of socks to finish for a Christmas present, which go with the scarf for DH's godmother. It is taking longer than planned. I was supposed to be done by tonight since she will be here for New Year's. It is 4:30pm and this is where I stand:
First Sock:
Second Sock:
I am in complete denial and believe that I will somehow be able to accomplish the goal of finishing this sock by tonight. It's not just a river, folks!
We have also been busy because we adopted this adorable guy: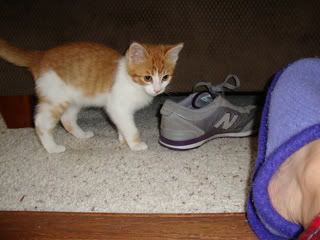 We named him Oliver. You can see how tiny he is by comparing him to the shoe next to him or my foot (had some trouble cropping that out, but it does display my felted slippers). He is definitely a playful guy. It was quite an adjustment for our first cat, Leo, but they are getting along much better now.
And our family Christmas picture for the Christmas cards. This was taken before Oliver was added to our family :)