I was finally able to start knitting again. I had my last final for this quarter on Tuesday. I have the rest of this week off of student teaching and next week as well for spring break. Which means I finally get to knit!!! So far I finished a baby sweater for Eddie's niece:
I couldn't make the picture smaller because everytime I tried my internet would crap out. The sweater is finally done. I just need to add some buttons and was thinking of doing something cutesy like watermelons or butterflies. I haven't blocked it yet either, but need to because the seed stitch border doesn't lay flat. The pattern is "Daisy" from knitty.com.
Then today I decided to start "Market Squares" from a book that I have. It's my very first entrelac project. I was really liking it and was excited to see how the different colors looked like they were woven together. I got the groove and was really moving along. I got this far today: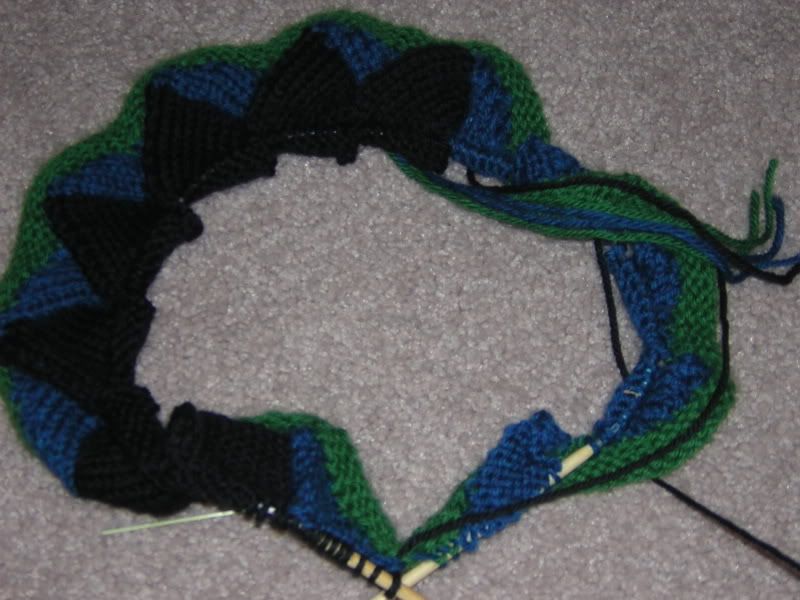 Look closely...notice anything? Yea, that's right. TWISTED!!!! I can't believe I have to frog it all, unless of course someone knows some magical way to fix this without frogging. Ha! Figures. I'm too upset to undo it tonight, so I'll save it until tomorrow.