In my last post I said that I had been super busy, but didn't explain why. Without going into a drawn out story of every little thing we have been doing for the past six weeks or so, I will just say this: we bought our first house!! This is a very exciting time, but also very exhausting since the house we purchased needed/needs a lot of TLC. Hopefully I will be able to post some before and after pictures soon.
On top of all the house projects, I have also been working on growing our baby :)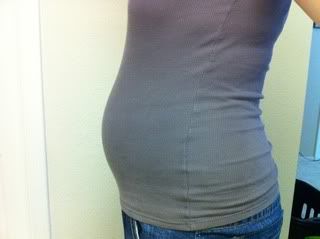 We found out we are having a GIRL!!
On the knitting front (somehow I was able to sneak it in...including while standing in line at the paint counter at Home Depot), I have some finished projects to share.
Remembering that I have been busy, you must also keep in mind that it was just easier to take pictures with my phone and upload them that way. Translation: quality of pictures sucks.
After finding out we are having a baby girl, I immediately started and (relatively quickly) finished this sweater: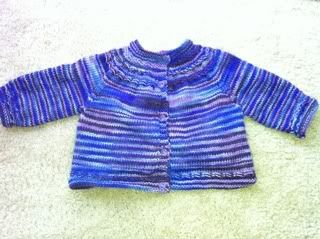 And these longies: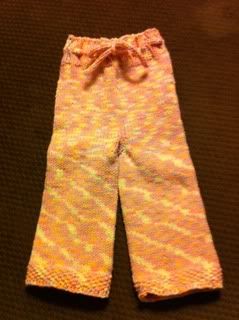 I also made slippers for my niece. She turned four and there was a cute conversation her mom had posted on FB about how she was born in the year of the "Piggy." Being born in the year of the Boar myself, I appreciated the change to the year of the "Piggy" and I figured these slippers would be the perfect gift from me to her: