You will never believe what happened!! My cousin called to inform me that her baby bag/backpack had been stolen from her car. It was a very nice bag in fact, but that wasn't the worst part. The beautiful sweater that I had knit for my niece was in it. We were both very upset over this loss. After she told me what happened this was basically our conversation:
L: Whoever stole it was probably hoping it had a wallet in it. What do you think they do with the stuff they don't want?
Me: They probably just chuck it on the side of the road.
We both sigh with misery.
L: I really doubt that the theif appreciated what they found in the bag.
Me: Yeah. I highly doubt the thief said: "Score!! A hand knit cabled baby sweater. Someone spent a lot of time on this and put a lot of love it to it too. It's priceless!! I scored big time!!"
If the thief did think that, it might have been some consolation.
Here is Trellis in the works: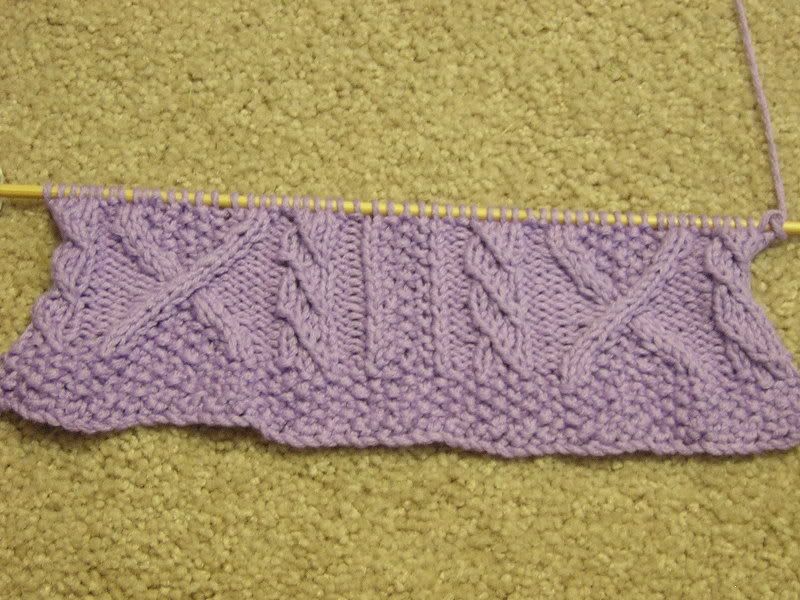 And completed:
And when Trellis was too big, but her recipient wore her with pride anyway: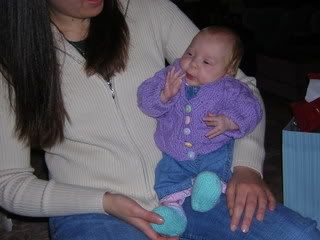 Trellis puts you right to sleep: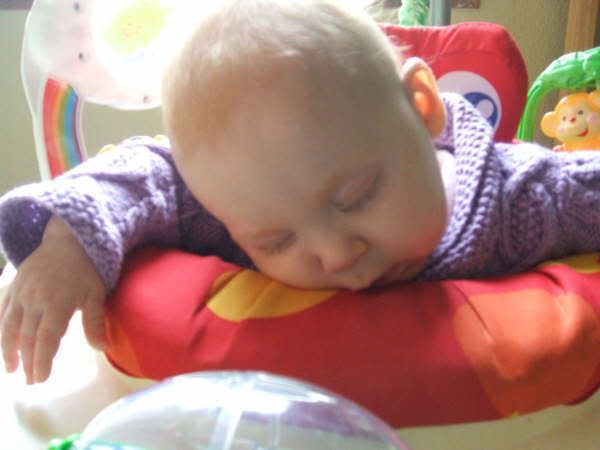 Trellis makes you happy:
And Trellis helped you coordinate with your best buddy:
At least I know that Trellis was loved for a long time while we had her with us. She will be greatly missed! My cousin also told me that she and her husband had planned on framing the sweater when my niece grew out of it. That's a whole extra level of love people. Although it's upsetting that she was stolen, nothing makes a knitter happier than a project that was appreciated, used and loved. I couldn't ask for more! Trellis will be missed, but her memory lives on!